Bio
JIMI PETULLA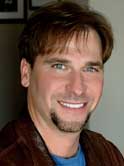 Founder and CEO of Recording, Radio and Film Connection, James "Jimi" Petulla first began his entertainment career in radio broadcasting. While employed as an instructor at a broadcasting trade school, Jimi saw firsthand the way that trade schools can process students through a curriculum and release them into the job market without any actual connections or experience.
"I was appalled at this, but I was also inspired by it," says Jimi. "I thought, Why not just get people into radio stations? Why not just ask the radio stations if they'd expand their internship program into a more apprentice-based model?"
Jimi approached the school about his concept, and was essentially laughed out of the office. Deciding to strike out on his own, he founded what is now Recording, Radio and Film Connection. Over 25 years later, Jimi's idea has successfully trained many hundreds of new audio engineers, radio broadcasters, music producers, filmmakers and other entertainment professionals, most of whom are now working in their dream jobs.
Not content to rest on past achievements, Jimi has also found personal success in the film industry as an actor, screenwriter and producer. His independent film Reversal (2001), in which he also played the lead role, went on to win awards at Tribeca and the Malibu Film Festival. His most recent endeavor is the new reality show The Connectors, in which he and Brian Kraft actively seek out deserving individuals and scholarship them for personal mentoring in their dream careers.

BRIAN KRAFT

Brian Kraft has worked closely with Jimi Petulla for many years, first as a collaborator on film projects, then as Chief Academic Officer and Chief Operations Officer for Recording, Radio and Film Connection.
Initially pursuing a career in film, Brian first met Jimi Petulla on a movie set in England. He soon decided to partner with Jimi, not just because of their shared interests in film and business, but also because of the mentor-apprentice method itself. Brian's passion for mentoring is rooted deep in his childhood. "I've always been very much fascinated with the idea and concept of learning from a mentor," he says. "The idea that a student for any discipline, whether it's a trade or a hobby–the idea that a student could learn in a private setting, at his or her own pace, according to that student's strengths and/or weaknesses has always appealed to me." When Jimi shared his vision with him, Brian knew he needed to be part of it—so much so that he volunteered to work for free for the first three months. Jimi liked what Brian brought to the table, and his knack for expanding on Jimi's original concepts, and the partnership became permanent.
Brian Kraft sees professional mentoring as an integral part of his life and worldview, believing that mentoring is a critical component in shaping the lives of individuals. To this day, Brian continues to be both a mentor and an apprentice in different aspects of his life. He also continues to collaborate with Jimi Petulla on various projects, not just in the school, but also on the set. The two are currently working together on their fifth film project together. They are also teaming up for a new reality show, The Connectors.