Jimi Petulla, Entrepreneur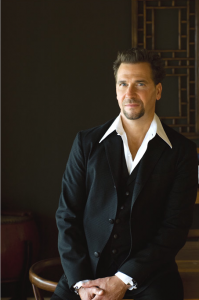 Jimi Petulla has an established track record as one who thinks "outside the box," and this has shone through in his various entrepreneurial endeavors. Here are just a few of his past accomplishments as an entrepreneur, as well as a look at upcoming projects.
IN FILM:
Jimi has long been an innovator in the marketing and distribution of independent films, successfully marketing his movie Reversal without the need for conventional distribution channels. Later, along with business partner Brian Kraft, he continued to develop and refine this marketing technique. The "database penetration" method, as it is called, begins with identifying an interesting subject matter, one with a "niche following" of interested people, then involving people in the film project who have direct access to that niche following (e.g., databases, mailing lists, and so forth), who will spread the word about the project within their spheres of influence. In this way, Jimi and Brian have found financial success in marketing several films directly to interested consumers.
Jimi is currently working on a new film project with Brian called A Slave's Guide to Freedom, to be released both as a 2-hour feature documentary film and as a 12-hour expanded home study version.  The film will gather educators, scientists, spiritual leaders and celebrities to give a collaborative alternative viewpoint on some of the most pressing issues of our day, ranging from the true nature of the political system to the foods we eat. This film, like its predecessors, is being promoted and marketed using the database penetration method.
IN EDUCATION:
Jimi Petulla is an innovator in what is now called the mentor-apprentice approach to education, in which students are paired with working professionals in the career of their choice to be trained one-on-one. Jimi has found great success with this method in the fields of music production, radio broadcasting and film with his school, the Recording, Radio and Film Connection.
Not content to ride the wave of past and current successes, Jimi and Brian are working on plans to expand the mentor-apprentice concept to other career fields. These include fashion design, game design, SEO marketing, photography, computer animation, culinary arts, graphic design, and a host of others.